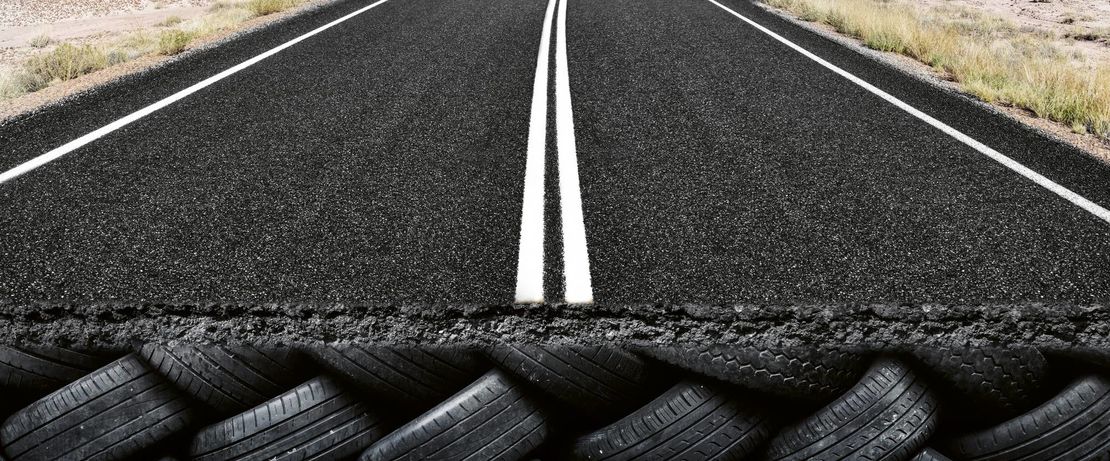 Rubber additive
VESTENAMER® for road construction - Innovation for polymer-modified asphalt
The quality and durability of roads is an increasingly important issue for policymakers. The public is becoming increasingly aware of the need for high-performance construction materials for roads to prevent ruts and cracks—and, therefore, save on maintenance costs. At the same time, raw material costs for asphalt, especially for asphalt modifiers, increased and stand in stark contrast to the intended objective of cost-effective road construction. Evonik's patented process for mixing VESTENAMER® polyoctenamer with crumb rubber, or ground tire rubber (GTR), and the addition of this compound to road bitumen or road asphalt can help solve these problems and thereby improve the condition of roads.
VESTENAMER® solves the problems of mixing and applying road pavement
The use of ground tire rubber (GTR) to enhance the durability and performance of asphalt concrete pavements is well recognized. At the same time, conventional, sticky GTR/asphalt compounds cause problems in processing. A small addition of VESTENAMER® pellets dramatically overcomes these problems, leading to an easier-to-process mix.

- The VESTENAMER®/GTR mix makes roads more resilient to heavy traffic loads.
- The VESTENAMER®/GTR mix is particularly suitable for use with open-pored asphalts (OPA) and stone mastic asphalt(SMA). It can help reduce ice formation, noise level, embrittlement and cracking.
- Thinner coats are often sufficient for preventive maintenance.
- Scrap tires can be used to the advantage of the environment. 
How Evonik wants to make roads more durable and save a lot of CO2 at the same time